About
Strategic Plan
Mission: 
To promote academic excellence and inspire leadership in addiction medicine
Vision: High-quality, equitable prevention and care for all
Values:
Excellence - Advancing evidence-based addiction medicine practice
Leadership - Empowering current and future addiction medicine leaders

Integrity - Unencumbered by commercial bias

Equity - Committed to equitable and accessible care

Social Justice - Dismantling stigma
ACAAM is dedicated to fostering an equitable, welcoming environment within academic addiction medicine. Learn about our anti-racism, diversity, equity, and inclusion efforts.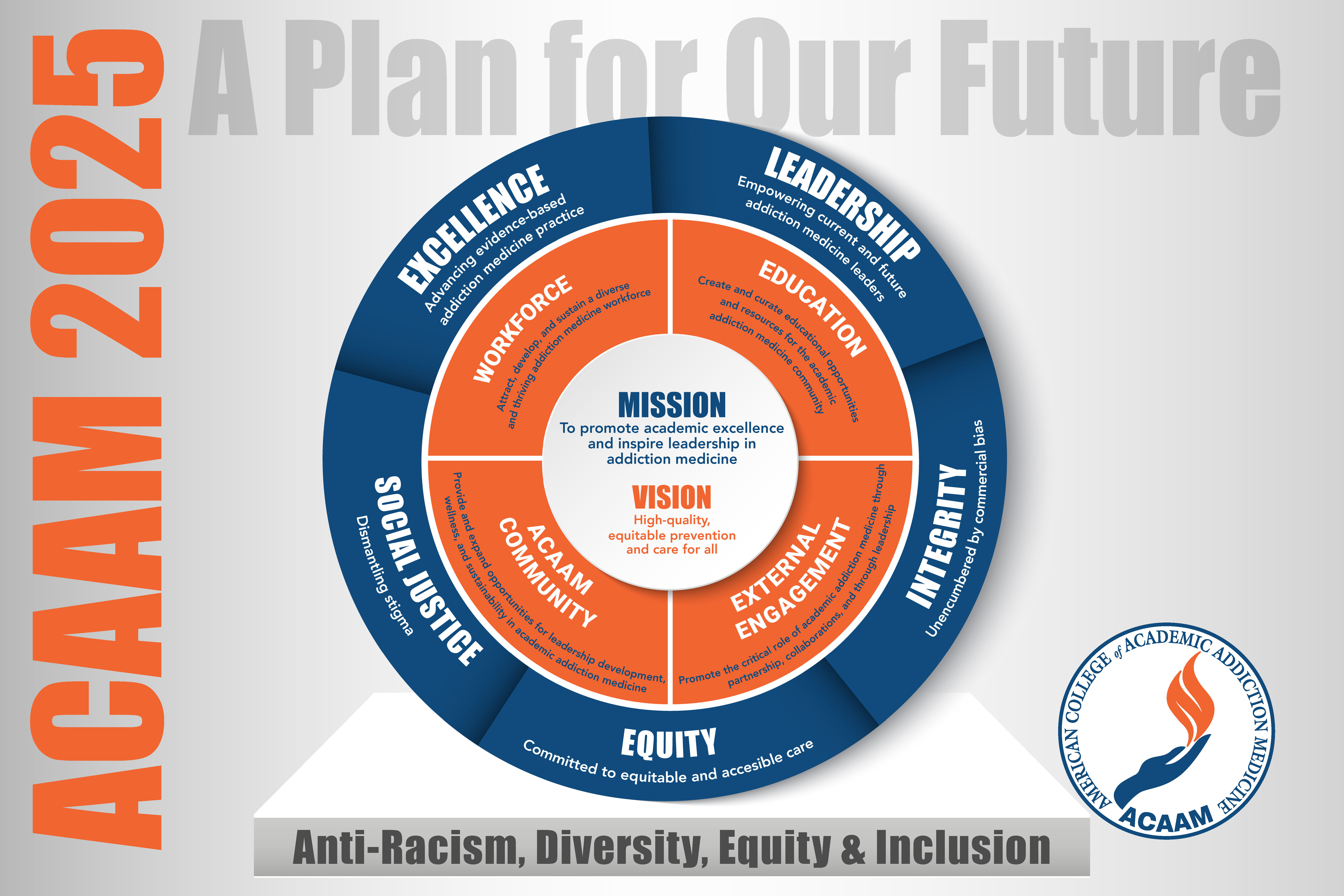 ACAAM 2025: A Plan for Our Future
---
Annual Report
Find our 2022 Annual Report, "By the Numbers", to read about the accomplishments of the organization. 
Our History