ACAAM Partnerships
Collaborating for Comprehensive Care
At ACAAM, we are dedicated to forging meaningful partnerships that amplify our mission of advancing addiction medicine and improving patient outcomes. Our commitment to external collaborations enables us to drive innovation, share knowledge, and enhance the practice of addiction medicine across various domains.
To that end, ACAAM is proud to partner with organizations and publications that are working toward the same goals. Learn more about ACAAM's partnerships below.
---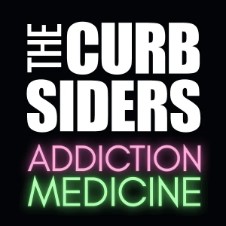 CURBSIDERS - The Curbsiders Addiction Medicine Podcast (Curbsiders) focuses on demystifying common addiction medicine topics, featuring addiction medicine experts who are committed to providing valuable insights about substance use and substance use disorders. By utilizing expert interviews, Curbsiders equips healthcare professionals with the tools they need to make a lasting impact on the lives of those affected by addiction.
---
AOD HEALTH - Alcohol, Other Drugs, and Health (AOD Health): Current Evidence is an online newsletter serving as a bridge between research and practice, summarizing important alcohol and other drug-related studies from peer-reviewed journals. Whether you're a clinician, educator, or researcher, AOD Health provides resources to enhance clinical teaching, practice, and research. Supported by the Grayken Center for Addiction at Boston Medical Center, AOD Health reflects our commitment to advancing addiction medicine.
---
 Partnerships with the American Society of Addiction Medicine (ASAM):
NATIONAL ADDICTION TREATMENT WEEK - National Addiction Treatment Week, which takes place in October, works on ending stigma surrounding addiction in the medical community, inspiring practitioners to learn about and treat addiction, and encouraging physicians to specialize in addiction medicine – "Addiction is a chronic, medical disease. Treatments are available. Recovery is possible." The week will take place October 16-22, 2023.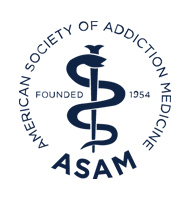 ADDICTION MEDICINE ADVOCACY CONFERENCE - This two-day virtual advocacy event is a collaboration between ACAAM, ASAM, The American Osteopathic Academy of Addiction Medicine (AOAAM), the American Psychological Association's Society of Addiction Psychology (SoAP), and the American College of Medical Toxicology (ACMT). Attendees receive training from expert advocacy professionals on the issues most important to the practice of addiction medicine and hear from special guest speakers. On day two, attendees participate in digital advocacy issues and in carefully planned virtual meetings with Capitol Hill policymakers and their staff, to advance an ambitious policy agenda designed to support addiction treatment professionals as they treat patients and save lives.
---
If you're interested in becoming an ACAAM partner and contributing to our efforts, please contact us at [email protected].